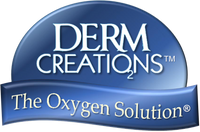 The Story behind O2 Derm oxygenated topical healing gels
Derm Creations founder Dr. C. E. Eckert, an accomplished chemical engineer, dedicated himself to developing a simple gel, abundantly rich in molecular oxygen, that anyone could apply to their skin or that of a pet to aid in pain relief and promote healing. The result was an odorless, fast-absorbing, non-greasy solution with almost 5X the oxygen found in ordinary water. When rubbed in, the gel offers a rich source of oxygen for cellular and soft-tissue uptake with no residue left behind.
BUY NOW
Feel the soft touch of...

MOLECULAR OXYGEN
The Natural Way...

TO REVITALIZE AND RELIEVE
Feel the soft touch of...
MOLECULAR OXYGEN
The Natural Way...
TO REVITALIZE AND RELIEVE
Is PET Gel safe for my dog or cat?
Yes! And other animals too! Many name brand topical products rely on hydro- cortisone and other steroids, alcohol or antibiotics. O2 DERM PET gel relies on hyper levels of pure molecular oxygen, along with Nitrous Oxide, to provide your furry friends with natural healing & pain-relieving qualities. PET is non-toxic, too!
Doesn't your best friend deserve something safe & effective?
Buy Now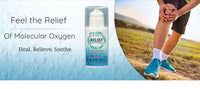 O2 Derm RELIEF...For everyday aches, pains, bumps and bruises
Your muscles and joints work hard every day. Treat them with pure Molecular Oxygen to renew, revive and repair them!
Relief is a fast-absorbing, odorless, colorless gel that leaves no greasy residue on your skin.
Combined with Nitrous Oxide, magnesium, water and a few other simple ingredients, Relief provides pain relief and tissue rejuvenation to promote faster recovery from exercise and daily wear and tear.
BUY NOW
O2 Derm SILK promotes skin moisturization and rejuvenation
O2 Derm was originally conceived as an oxygen-rich cosmetic. This gentle, translucent gel is a natural exfoliant, helps skin retain its moisture and leaves behind a silky smooth feel and anti-aging results.
Molecular Oxygen is known to improve skin health, promote healing and beautify skin. Nitrous oxide enhances this effect.
SILK has also proven to be a terrific primer for your daily makeup routine!
Use Code FREESHIP at checkout to save money on shipping!
BUY NOW
TESTIMONIALS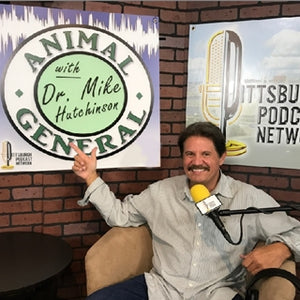 Renown Pittsburgh Vet Dr. Mike Hutchinson
In over 30 years of clinical practice, I have come across a great deal of abrasions, sores, cysts—specifically cysts located between the toes—that have not responded to traditional medication.
In addition to being often ineffective for these problems, therapies such as antibiotics can lead to highly resistant strains of bacteria.
Discovering O2 Derm's oxygenated PET gel has truly been a blessing to my practice.
It has given my associates and me a novel, safe (in over a year of use I have seen zero reactions!) and incredibly effective way to heal abrasions, sores and cysts by creating an oxygen-rich environment that is detrimental to harmful bacteria, viruses and yeast.
(This product) provides almost immediate relief from local pain and itchiness, giving it a myriad of other uses. For instance, I have seen very favorable results utilizing it on suture lines for post-operative care.
Beyond question, O2 Derm Pet Gel has become an invaluable tool in my arsenal, and it should be part of every family's Pet First Aid Kit!